TSK
Location Zurich
Our dive shop in Zurich is not quite as big as the Great Barrier Reef, but here you can stock up on your dream equipment in a very spacious area. No matter if Mares, Fourth Element, Suunto, Waterproof, HEAD Swimming, all important brands are represented here. Not only technology, but also a chic assortment of lifestyle products can be found in our dive shop. Come and visit us, we will be happy to give you in-depth advice on which equipment best suits your needs.
You can find these fine brands in the dive shop as well as in the online shop
Mares
Fourth Element
Cressi
Light&Motion
Suunto
Scubapro
Apeks
Aqualung
XDeep
HEAD Swimming
And many more, here you can go directly to Onlineshop
Dive shop since 1972 - The TSK (formerly Tauchsport Kaeser) team in Zurich
As early as 1972 we ran our first dive shop in Berne and we were so enthusiastic about the great diving community that had developed in Berne that we wanted to offer a home to the many passionate divers in Zurich. Our team will make sure that you will not lack for anything when you come to visit our dive shop.
Not only divers feel comfortable in the stylish retail store
At Stauffacherquai 54 in Zurich, you will find the trendiest dive and water sports shop in the city. Mares, Fourth Element, Suunto, HEAD Swimming are just some of the partners. All important brands of the diving industry are represented. Not only technology, but also a chic range of lifestyle products can be found in our shop. After your diving course in the PADI 5* Center you can get excited about your next diving holiday in the travel lounge and then end the day at the bar. (Parking spaces in the inner courtyard)
Mares
Fourth Element
Suunto
Cressi
Light&Motion

HEAD Swimming
GoPro
Apeks
Aqualung
Waterproof

O'Neill
Tusa
Poseidon
Lexi&Bö
SAXX
Eagle Creek
Scubapro
Samsonite
Our team in Zurich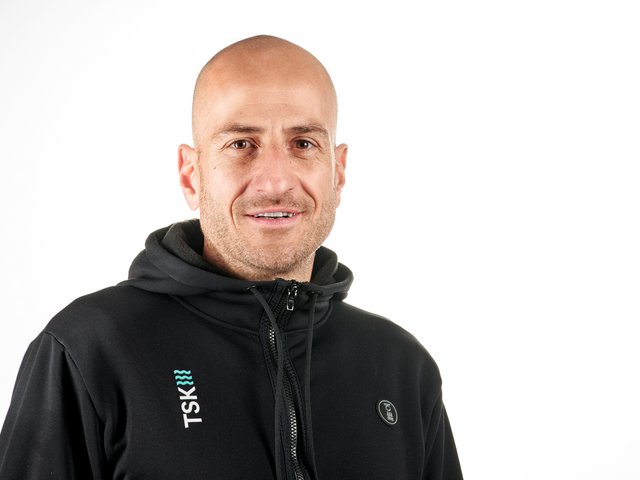 André Fahrni
CEO / Partner
André obtained his PADI Open Water and Advanced Open Water certification during a long stay abroad in 1999. In 2008 followed the Divemaster and 2010 the Open Water Scuba Instructor. He is a certified Full Trimix Diver. With a specialization in business management and development, he helps TSK to shape the company's future.
Bruno Tüscher
COO / Partner
During his time as a tour guide for adventure travel in the USA, Bruno completed his PADI Open Water Diver course in 1992 in Las Vegas, probably the most unusual place on this planet to learn to dive.
Totally enthusiastic, diving trips to the most beautiful places on this planet followed. Since 1994 he has been working as an Open Water Scuba Instructor and has been able to pass on his passion to many people. After 15 years of travelling it was time to come back to Switzerland. Luckily he also loves the local freshwater diving above all!

Highly motivated he now passes on his knowledge in all areas of diving.  
Annick den Harder
Head of diving school / Team member shop
After successfully completing the hotel management school in Lucerne as a federally certified hotelier, Annick breaks out of the hotel industry and follows her passion - diving. Energetic and full of ideas, she can be found at TSK Zurich, where she is responsible for the organisation of the diving school. As a passionate freshwater diver, she also works diligently as a PADI Instructor and infects new divers with her enthusiasm for the Swiss water world.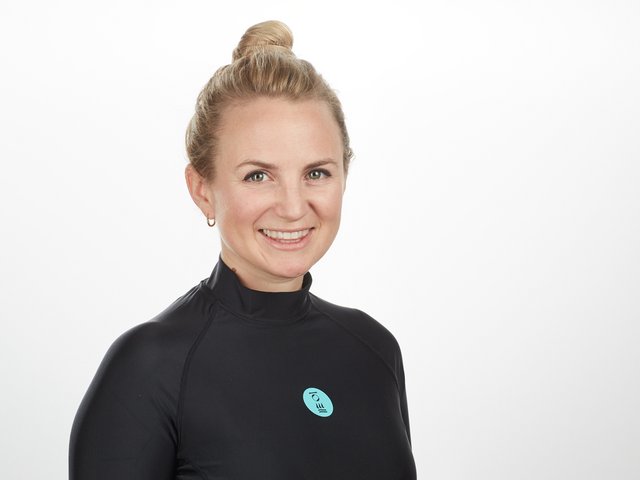 Michèle Nigg
Team member shop
After a commercial apprenticeship at a private bank and years of travelling, Michèle turned her passion into her profession and worked in Thailand as a Divemaster. Now she is looking forward to guiding you through the shop as well as the large range of diving courses with a friendly and competent advice.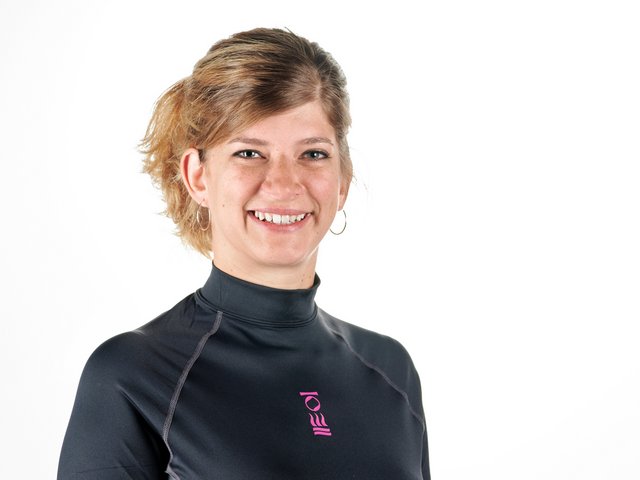 Raffaela-Mäntynen-Kienast
Team Member Shop
What could be better than combining your hobby with your profession? So after more than 13 years in the purchasing and sales departments of a sports shop, Raffaela left Switzerland and worked in Thailand for two seasons as a diving instructor. After her return, she remains true to diving and now supports the TSK team with her know-how in the shop (...and in the water).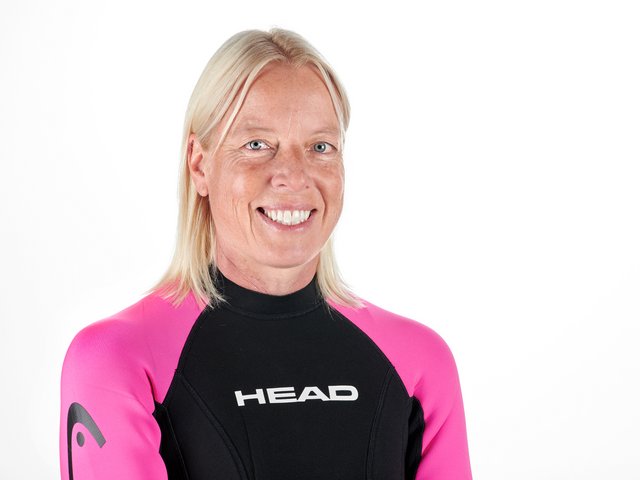 Julia Kühn
Sales Rep HEAD Swimming
Her passion is swimming. From a very young age, Julia has been in and around the water more than anywhere else. As a former competitive swimmer and triathlete she has a lot of experience and can give you the best advice on equipment and swimming in general. Especially when it comes to open water swimming she can be found almost daily in the lake, no matter what time of year it is.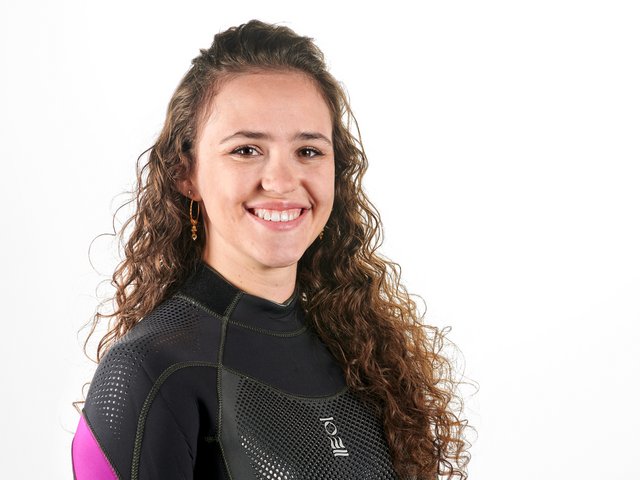 Diana Suter
Team member shop / temp staff
A few years ago, when she was still in snorkelling fins, she was able to inherit her parents' passion for diving. The first diving courses, her own equipment and even more enthusiasm soon followed.
Now, in addition to studying geography and biology, she works as a helping hand in the TSK Zurich dive shop where job and hobby are combined.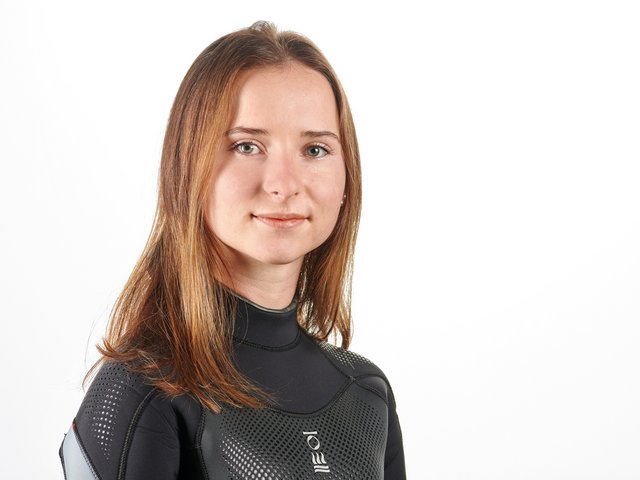 Stephanie Ast
Team member shop / temp staff